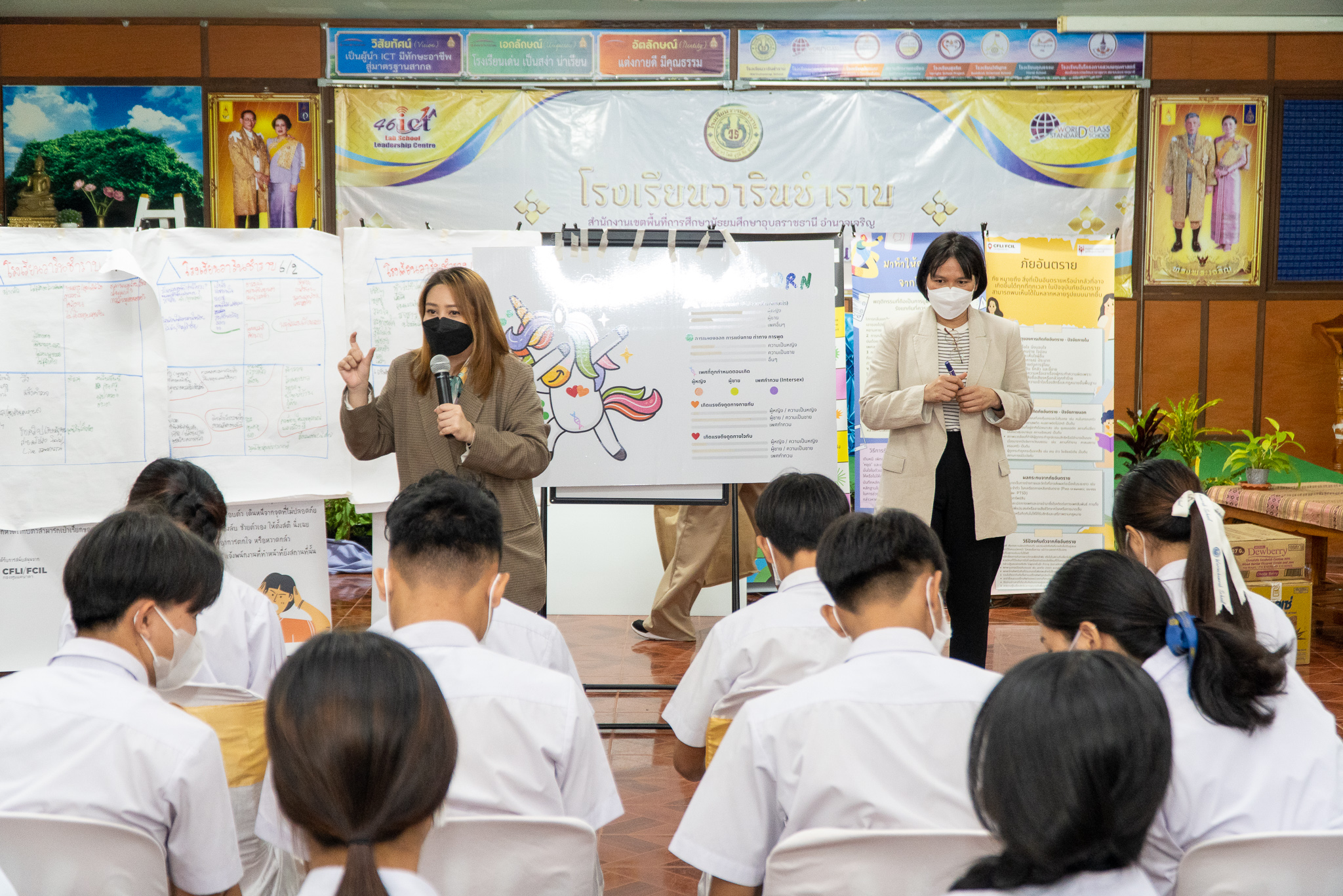 Early last year we took on a challenge with support of the Canadian Embassy in Thailand. We've never done something quite like it: mainstream gender inclusivity education in select high schools on a pilot basis. Could we do it? Well, there's no turning back since we had proposed the idea and received funding from the Canada Fund For Local Initiatives.
It was complex and involved getting buy-in from many levels of stakeholders. There were countless visits to schools, district and provincial offices over several months. It was deeply satisfying when we secured the last sign off from a key stakeholder that the project was good to go. In the process, 'Rewiring Gender Perception' had rewired our brains as well, and expanded our minds on what's possible.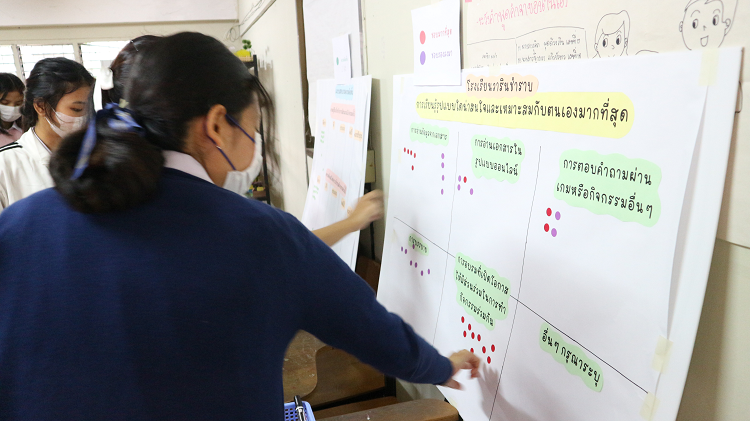 In the last quarter of 2022, we set the wheels in motion. Data collection began in earnest to gain insights on gender perception and gender-based violence in 10 schools involving over 1,000 students and teachers in Ubon Ratchathani and Amnat Charoen provinces. Information gathered from the focus group exercise provided the basis for designing the pedagogy for teachers to deliver gender inclusivity education and an accompanying learning kit for their students.
In early January, we received confirmation that Canadian Ambassador Dr. Sarah Taylor would join us in northeast Thailand to witness the handing over of gender inclusivity guidelines manual to teachers and learnings kits to students at one school. This was such a strong affirmation for our team to have her personally visit the project. After watching how we delivered a demonstration session on the teaching of gender inclusivity, she tweeted, "What a pleasure ❤️ to see the team from the Pratthanadee Foundation in action with students of Warinchamrab School in Ubon Ratchathani promoting #gender equality and countering #GBV! Another excellent use of the ?? Canada Fund for Local Initiatives."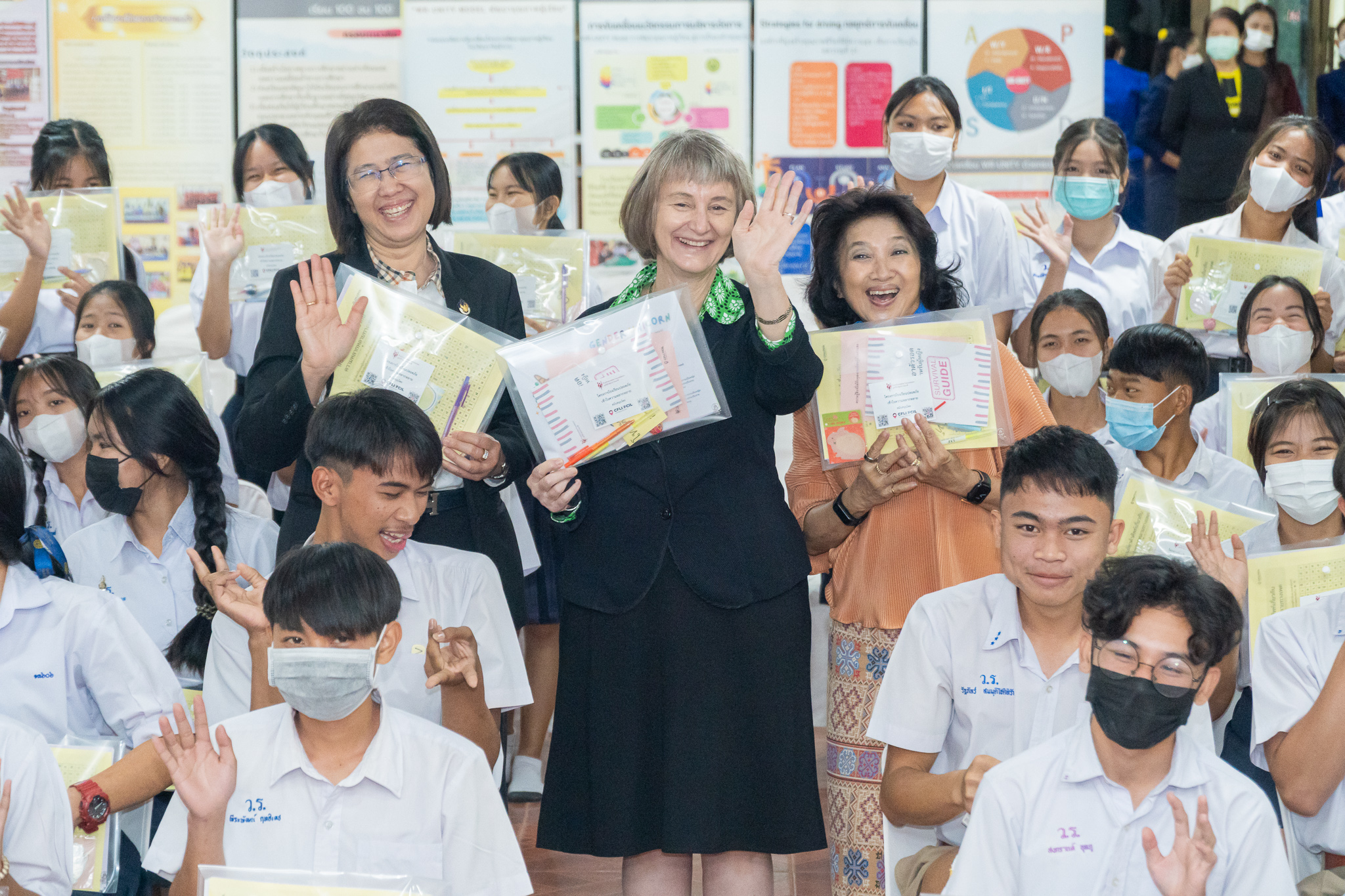 Speaking at the event, Dr. Taylor also said, "Gender equality involves empowering all students and providing them with the same human rights. It also includes correcting biases students hold about themselves or gender identities other than their own… Together, we can empower students with the belief that all gender identities, including their own, deserve respect."
Our Chairwoman M.R. Benchapa Krairiksh was at the event as well and thanked the ambassador for the embassy's sustained support of the foundation's work. Pratthanadee has received funding from Canada to implement seven projects in the past 12 years.