It was a difficult few months for Praew (Pongsa Phimmasone) when Bangkok was under partial lockdown. The 27-year old massage therapist, like several of her classmates at Pratthanadee, found herself temporarily out of work as her workplace had to close. Money was tight and she had to rely on her husband's meagre salary as a security guard. They finally moved in with her sister to save on rent. When Pratthanadee contacted her in early March, she was down to 160 baht.
Praew is no stranger to hard times. Like many of her compatriots from Laos, she relocated to Bangkok when she was just 14 and navigated her way through a string of unstable, low-paying jobs until she found work as a massage therapist.
Praew now makes 15,000 baht a month, a far cry from the 2,500 baht she received on her first job. Even with the better salary, most of it is sent home to support 12 people in her family back in Laos, leaving little for herself to live on in the expensive Thai capital. Still, she is glad that she can finally return to work as the government has eased the lockdown measures.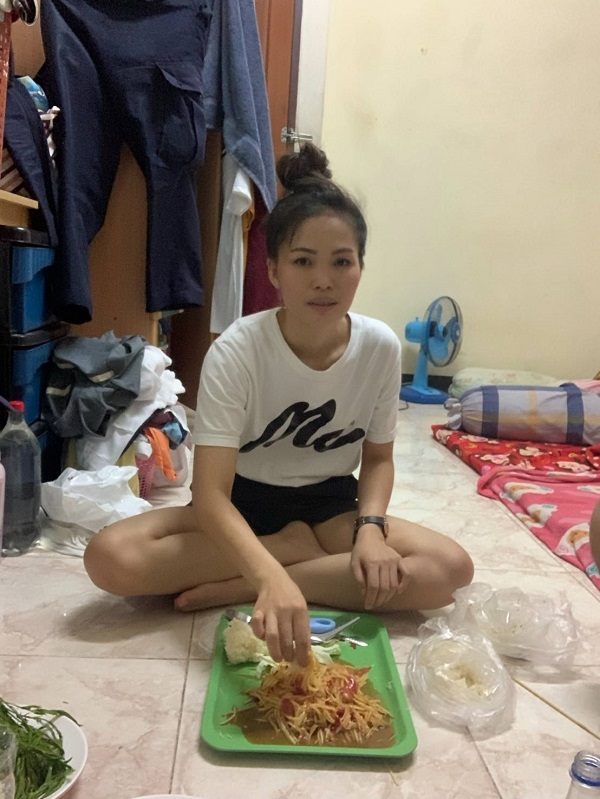 A new student at our foundation (she only enrolled in February this year), Praew says she misses her classmates and teacher. But she is not able to attend classes for now as work is occupying almost all of her days in the week. Praew is determined to return soon and hopes to pick up skills on managing money, something she is acutely aware she has to improve on following the tough albeit short lockdown period. "I need to do better. If I drown, 12 people back in Laos will drown with me."
By: Yada Chuaychamnak
Edited: Soohow Wong