Oranuch Wonggo or Fon is originally from Nakhon Pathom, a city some 60 kilometres from Bangkok. She became a caregiver at a young age, looking after her ailing father when she was just 16. Fon continued her studies while taking care of him and graduated with a vocational certificate in accountancy by 19. Familial responsibility, however, soon overrode any plans she had to further her studies. Her father died and she had to work to support the family.
In 2012, Fon moved to Samut Prakan, a nearby province, and started work at a watch parts and tools factory. She's worked there since and is now responsible for quality control at the plant. She takes home 15,000 baht a month, a big jump from her starting salary of 6,000 baht.
Unlike many who have lost their jobs because of the Covid-19 pandemic, Fon feels fortunate to still be working. She attributes her good fortune to the skills she's picked up at Pratthanadee where she's been a student since 2018. Her ability to speak and understand English has helped her move up the ladder at her workplace. Fon now regularly joins in meetings with foreign engineers and her supervisors, something unthinkable for her when she was younger.
Fon is also thankful for the lessons in financial planning at her 'Better Me' classes. While close to half of her salary is sent home to help her mother and younger sibling, she now knows how to better manage her money to avoid the debt trap, a predicament she sees all too often around her in this pandemic.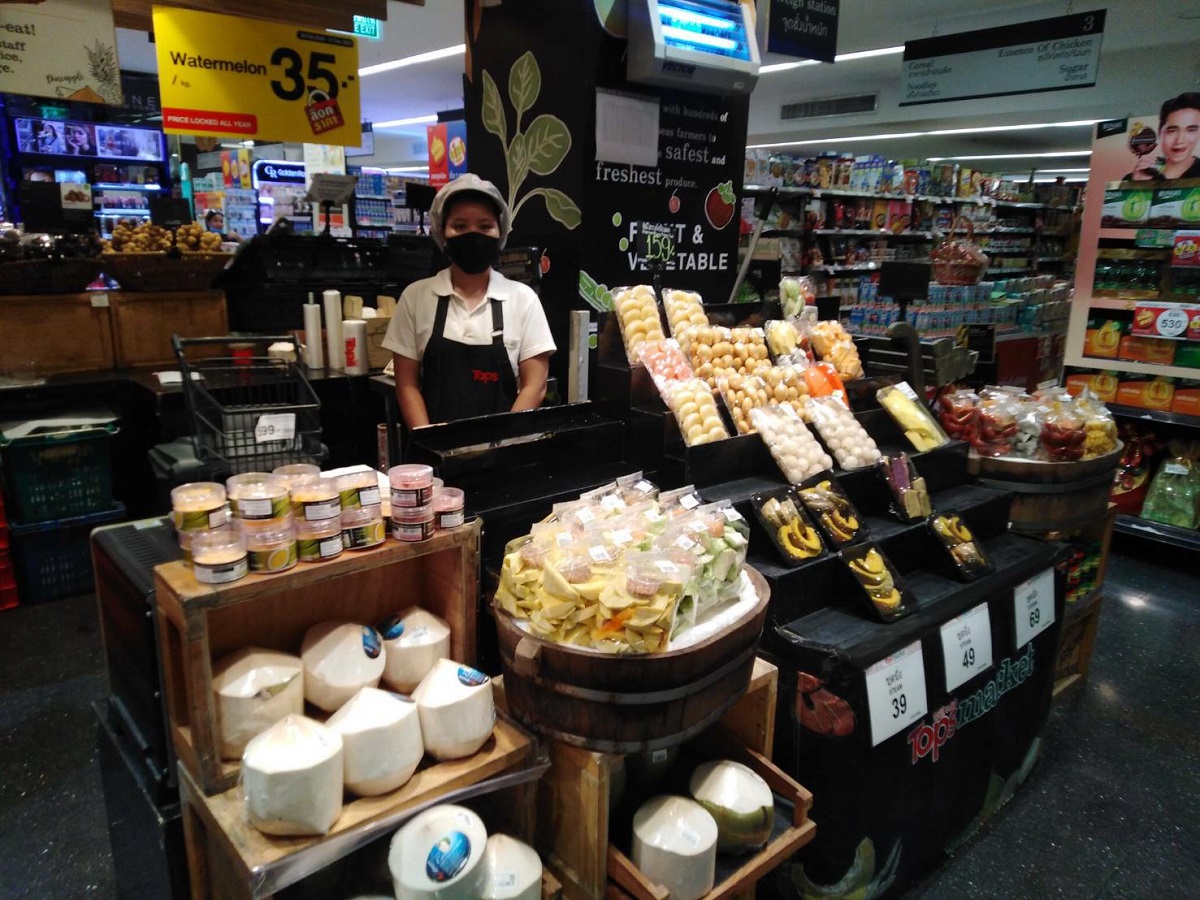 Joy Thammavongsa came to Bangkok when she was just thirteen. That was back in 2010, when her mother arranged for her to cross the border from Champasak Province in Laos to work as a daily-rated dishwasher at a restaurant in the kingdom. Joy jumped ship after two weeks to a coffeeshop where she was soon fired because the owner discovered she was underage. She then found work at a maid agency where she stayed for three years. Wanting to make more money, Joy moved on to work at a Thai restaurant where she drew a monthly salary of 12,000 baht and learnt to cook northeastern cuisine. Life seemed to be on an even keel three years on until she made a wrong career move.
One day a customer of the restaurant made Joy a tempting offer and she happily accepted without checking the working conditions. Nearly two years on, she's still with the company as a salesperson at a fruit kiosk in a well-known supermarket. She has no employee benefits and is paid 400 baht daily.
Realising she needs to upgrade herself to secure better opportunities, Joy enrolled at a government informal school to continue her high school education. She also joined Pratthanadee in the middle of last year on the recommendation of a friend. Joy says the two most important skills she's learnt at the foundation are English and financial planning. The former has helped her to better connect with foreign customers, and the latter has made her realise the importance of saving for a rainy day, something she became acutely aware of after the Covid-19 lockdown left her with no income for herself and her family of five back in Laos. She vows never to be in the same situation again.
By: Yada Chuaychamnak
Edited: Soohow Wong