Some 20 minutes outside of Ubon Ratchathani city centre, Warinchamrab School is a progressive institution we've worked with for several years now and have always had a good experience. It's no different on this day when we had special visitors. The school was abuzz with excitement since eight in the morning as all hands were on deck to welcome us and some special guests who flew in from Bangkok. Canadian Ambassador Dr. Sarah Taylor and our Chairwoman M.R. Benchapa Krairiksh had come to witness our training on gender diversity and dealing with gender-based violence (GBV) and bullying. Warinchamrab School is one of ten schools involving over 1,000 teacher and students taking part in our pilot project 'Rewiring Gender Perception.' It's supported by Canadian Embassy in Thailand through its Canada Fund For Local Initiatives program.
Snapping out of their morning stupor, the demonstration class kicked into gear when our training began. High spirited and thoughtful in part, they threw themselves fully into our word game and Q&A, with prizes up for grabs, designed to reinforce learnings on gender diversity and GBV. They kept up with our pace for an hour until we had exhausted our questions and covered all bases. Everyone enjoyed themselves and took away with them knowledge that hopefully will influence their behaviour to one another. In addition to a learning kit for each student, the teachers also received a teaching guidelines manual on the subject matter to support their curriculum.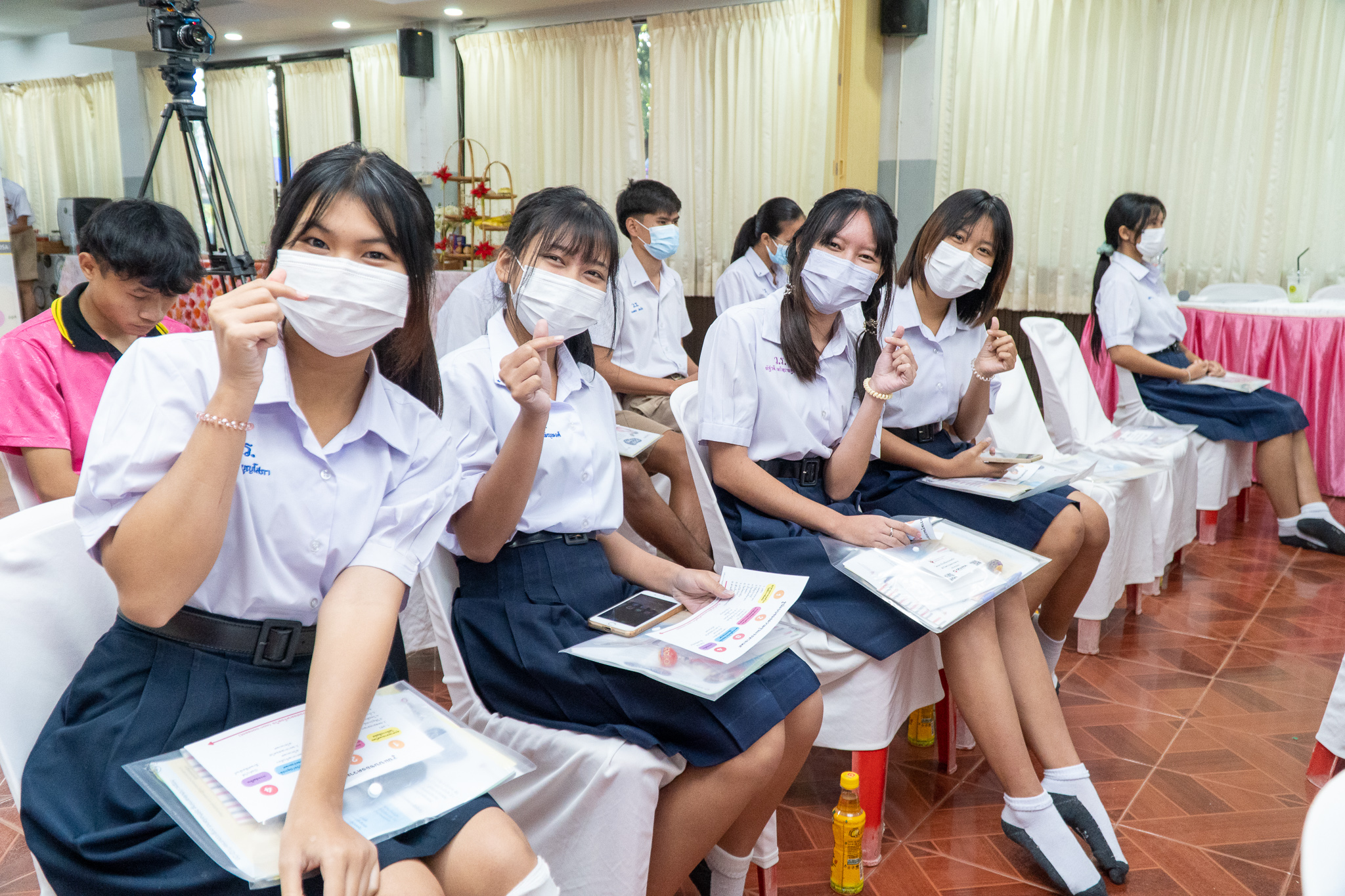 We're grateful for the funding from the Canadian Embassy which has supported us on seven projects over the past 12 years. Of course, securing the buy-in from the participating schools and district officials in Ubon Ratchathani and Amnat Charoen, and the education ministry's regional office in Ubon were crucial as well to get the project off the ground. This is a significant milestone for us at the foundation because mainstreaming gender inclusivity education in select high schools means our impact will be amplified. If you're interested in supporting us on a similar project, do get in touch, we'll love to hear from you!