"Now I know there are many other things I can do, and I have the confidence to pursue a different career."
This month's student success story is Pikul Wajadee (Duang). Moving to Bangkok from Surin at the age of 18, Duang started working as a receptionist and later as a maid. Her aunt, a former Pratthanadee student, encouraged her to enroll so her English language skills and career prospects could be improved. Before starting the "
Better Me
" program, Duang believed her potential would always be limited, certain that if she ever had a daughter, she would grow up to be a maid like her mother. "Better Me" encourages its students to plan and acknowledge the small steps needed to achieve bigger aims. Having finished the program in January, Duang has already accomplished her 1-year goal of finding a better job – right here at Pratthanadee Foundation! Recognizing her potential from the very beginning, our staff knew she was the perfect fit. While her 5-year goal at the beginning of "Better Me" was to return to Surin to start a farm, Duang's current goal is to continue working as a Administrative Assistant at the foundation to the best of her ability. Currently Duang is supporting staff, volunteers, and aiding new students within "Better Me." Now that her year one goal has been achieved, Duang is setting aside money for her future. Her year five goal is to have saved enough to return to Surin and start a farm. Duang is hard at work on the rest of her plans, and we have no doubt she will make her dreams a reality.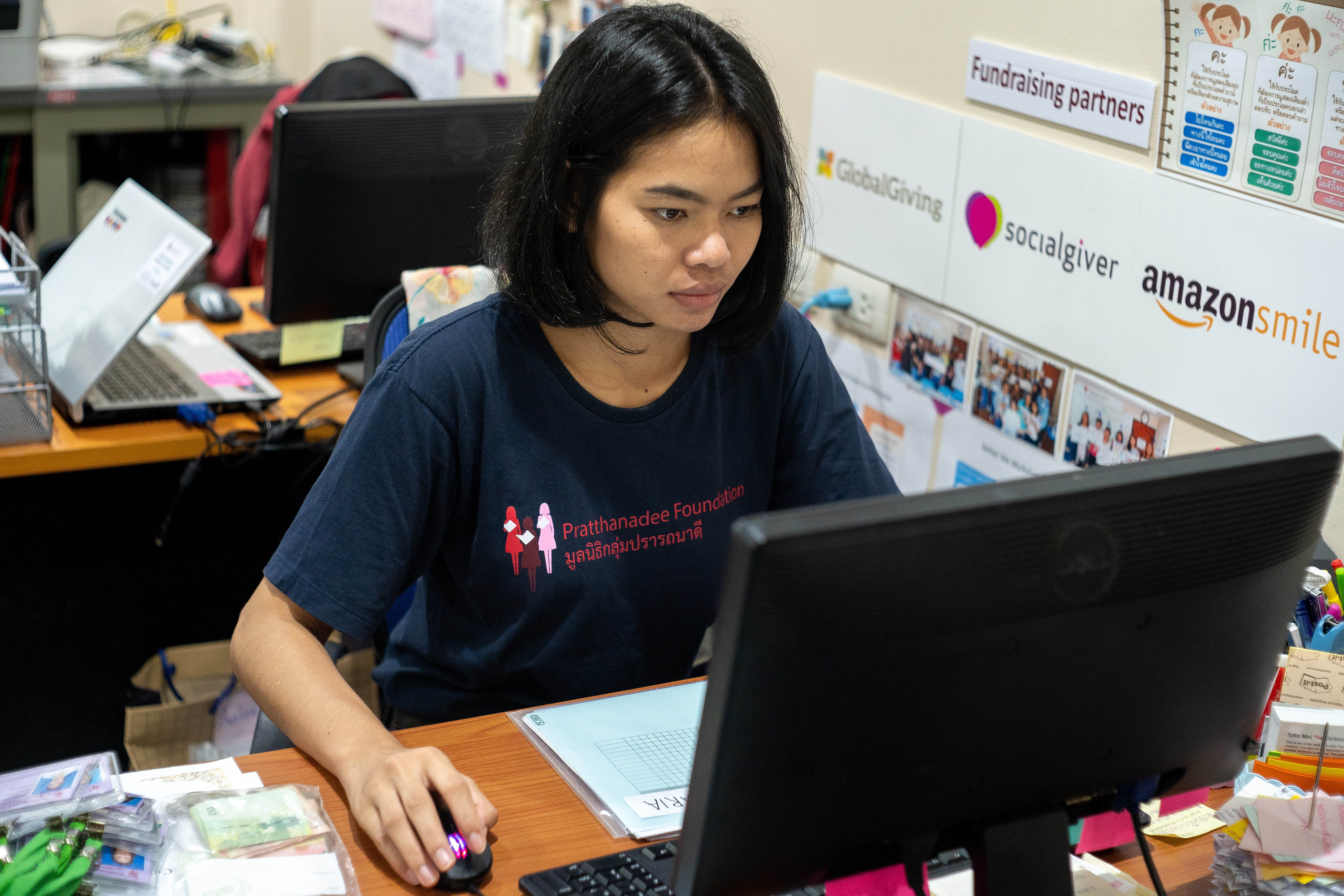 Pratthanadee Foundation empowers women and girls from impoverished regions across Thailand and provides them with tools to build safe and successful lives. Click
here
to learn more about opportunities to volunteer and help create brighter futures for women and girls. 
Donate now
and invest in the potential of women in Thailand! By: Susan Patterson Edited: Angana Narula