We first heard from HelloBody early this year. Isabella, its project manager, wrote to us on the possibility of a partnership for International Women's Day. We didn't give much thought to it thereafter as it was just exploratory and besides, the cosmetic company was halfway round the world in Berlin. Also, many similar enquiries came our way previously but never got anywhere. However, three weeks later at the end of February, we had a lovely surprise. A team from the company turned up at our door!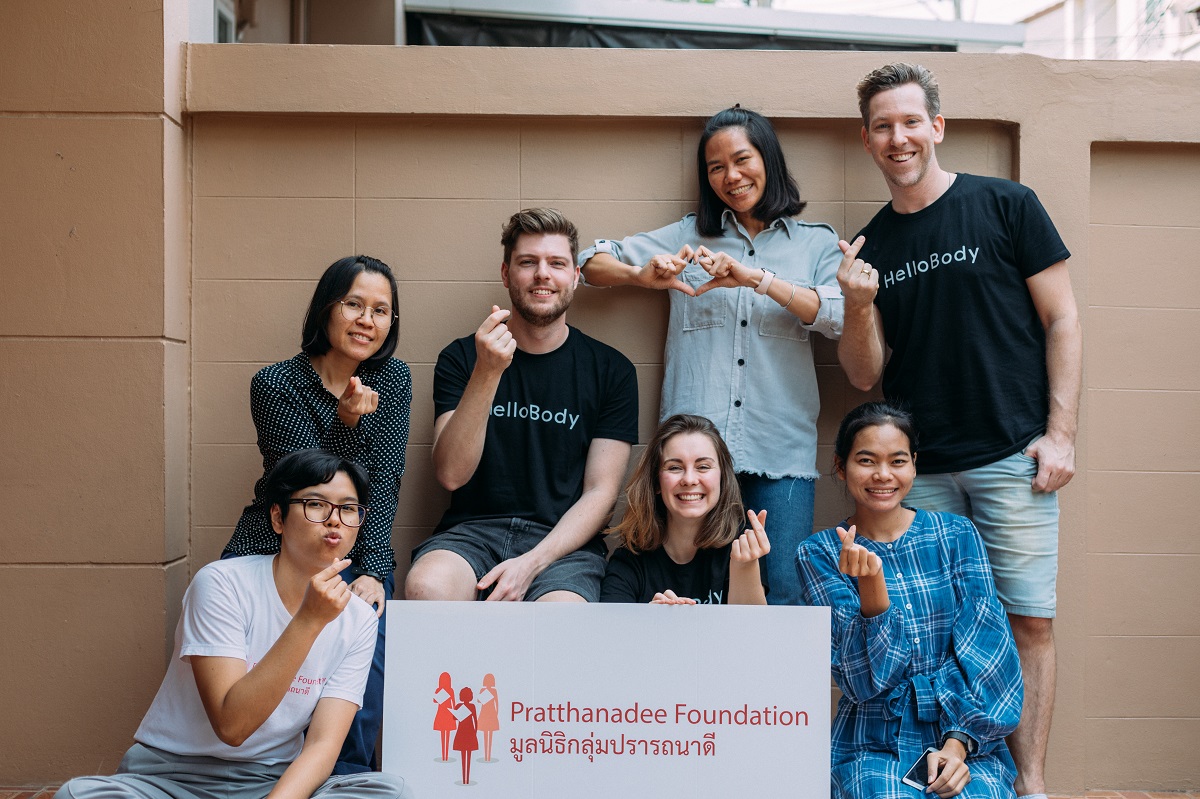 Over four days, we worked with the trio comprising Andreas, Lena and Martin, plus our volunteer communications advisor Soo How, to scout for locations in Bangkok and shoot a series of videos featuring our staff and two amazing Pratthanadee students. The outcome was four mini-documentaries released over the course of International Women's Day week on HelloBody's platforms, which have a combined following of 1.2 million, mainly in Europe. Exquisitely shot by Martin, the four films, each two minutes long, elicited rapturous praise from many on social media, as well as pulled in much needed funds for our work. In fact, coupled with the donation from HelloBody, the campaign helped raise a third of our annual operating budget for this year.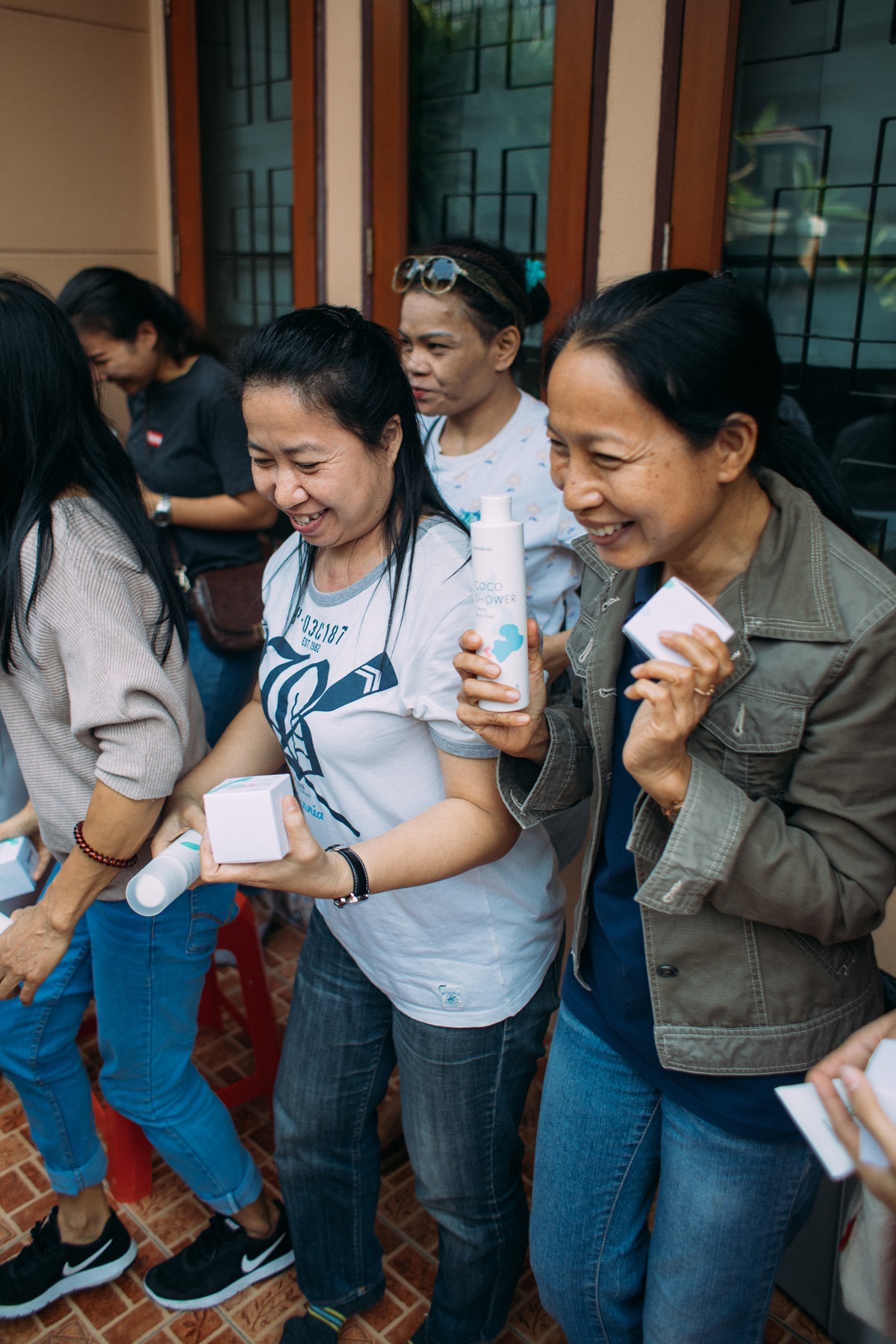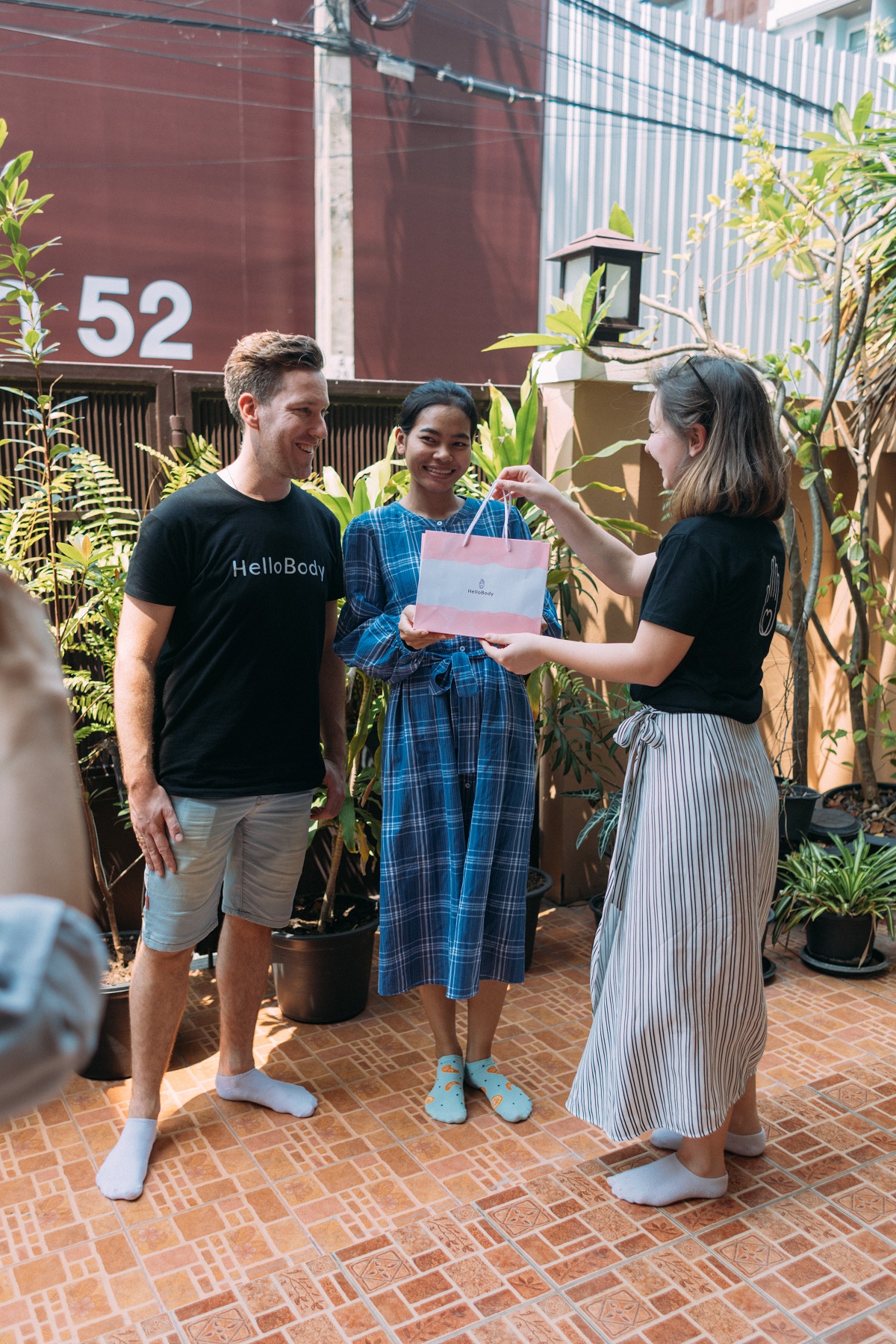 The tie up linked us up with the HelloBody online community and brought us many new and wonderful friends who share our belief in empowering underprivileged women. Also, working with the socially conscious team from HelloBody was such a warm and fuzzy experience. More importantly, it reminded us all that gender equality is a universal pursuit. We feel highly inspired from the collaboration and will continue to push on. Thank you, HelloBody!
Photo and video from HelloBody.