Arun Naulnom, or just Arun to her classmates and teachers at Pratthanadee, is originally from Phetchabun, a province close to the north of Thailand. A single mother of two, she's been cleaning homes for over 20 years. The freelance domestic helper earns about 35,000 baht a month, putting in 10-hour days, six days a week. It's exhausting work but the 44-year-old couldn't be happier at this stage of her life.
It was twenty-four years ago that Arun had her first child with her then boyfriend and another with him several years later. Both pregnancies were unplanned as she had no knowledge of birth control. It set her up for an arduous journey as the father of her children turned out to be a 'butterfly husband' (philanderer in Thai slang), an alcoholic and amphetamine addict. Twice he also ran afoul of the law and Arun had to collect him from jail with a child in tow. The troubled marriage and his piling debt nearly destroyed her and she even contemplated suicide. That changed one day when she decided to run way with her children to start life anew.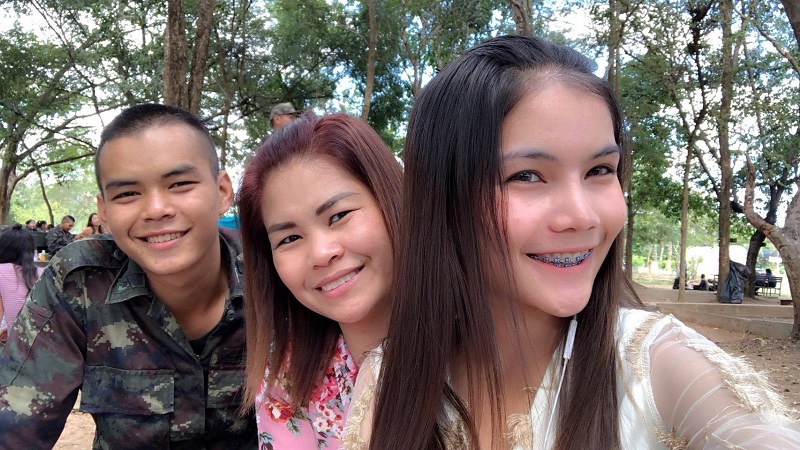 Fast forward some twenty years later, Arun now has her own apartment in Bangkok and lives in it with her children. One has just graduated with a diploma and the other is a third-year undergraduate. Both work part time to help with the living expenses. Looking back, she beams, "I've had a hard life but my children kept me alive and make me very happy."
Also hailing from a nearby province Chaiyaphum is 29-year old Boom. A nanny for the last four years, she tried her hand at many jobs including ticket seller at a theatre, before landing her present job of looking after children, something that she's had first-hand experience.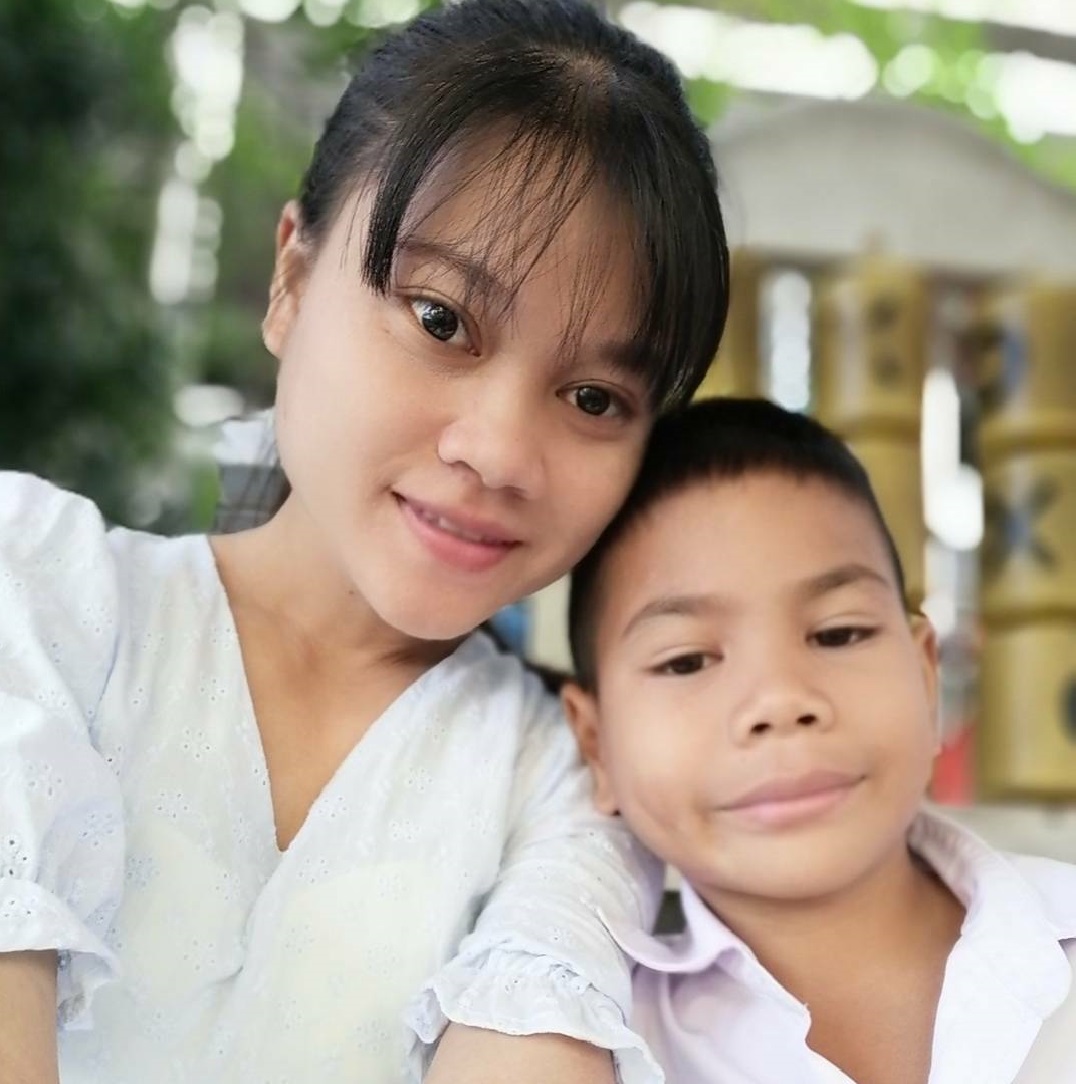 Boom had her son at 19, in the final year of senior high school. It was an unplanned pregnancy with her then boyfriend, and it caused quite a stir in school as classmates and teachers had high hopes for her given her good academic record. And so Boom graduated not only with a diploma but with a baby as well. She moved in with her in-laws as her husband soon left to join the army. Barely a year into her marriage, Boom discovered on Facebook that her husband was having an affair. As he refused to break it off despite her repeated pleadings, she walked out.
 It's been about eight years since Boom became a single mother. Her hours as a nanny are long, about thirteen a day. She feels guilty taking care of other people's children while her nine-year old son is left with a cousin, and sometimes neighbour, during the day. Boom wishes her son could have the comfortable life of the young charges she looks after, but she accepts that this is as good as it gets for now. She's not resigned to the present though, and hopes the training she is receiving at Pratthanadee will land her in better circumstances down the road. "My focus is to be as well as I could be. I'm very proud of myself. I just need to take good care of myself so that my son will have a better future."