We kicked off the new year with much love and support from the folks at Estēe Lauder Companies. Not only did they fund us to run two workshops in northeast Thailand, they hit the road with us to see for themselves how we reached out to underprivileged high school girls in poorly resourced schools in rural northeast Thailand. With the funding and moral support behind us, we punched above our weight to pull in 152 participants to our fun-filled training on dealing with gender-based violence and planning for a future beyond high school. We had originally targeted to train only 80 to 100 girls, so the enthusiastic response was a lovely surprise.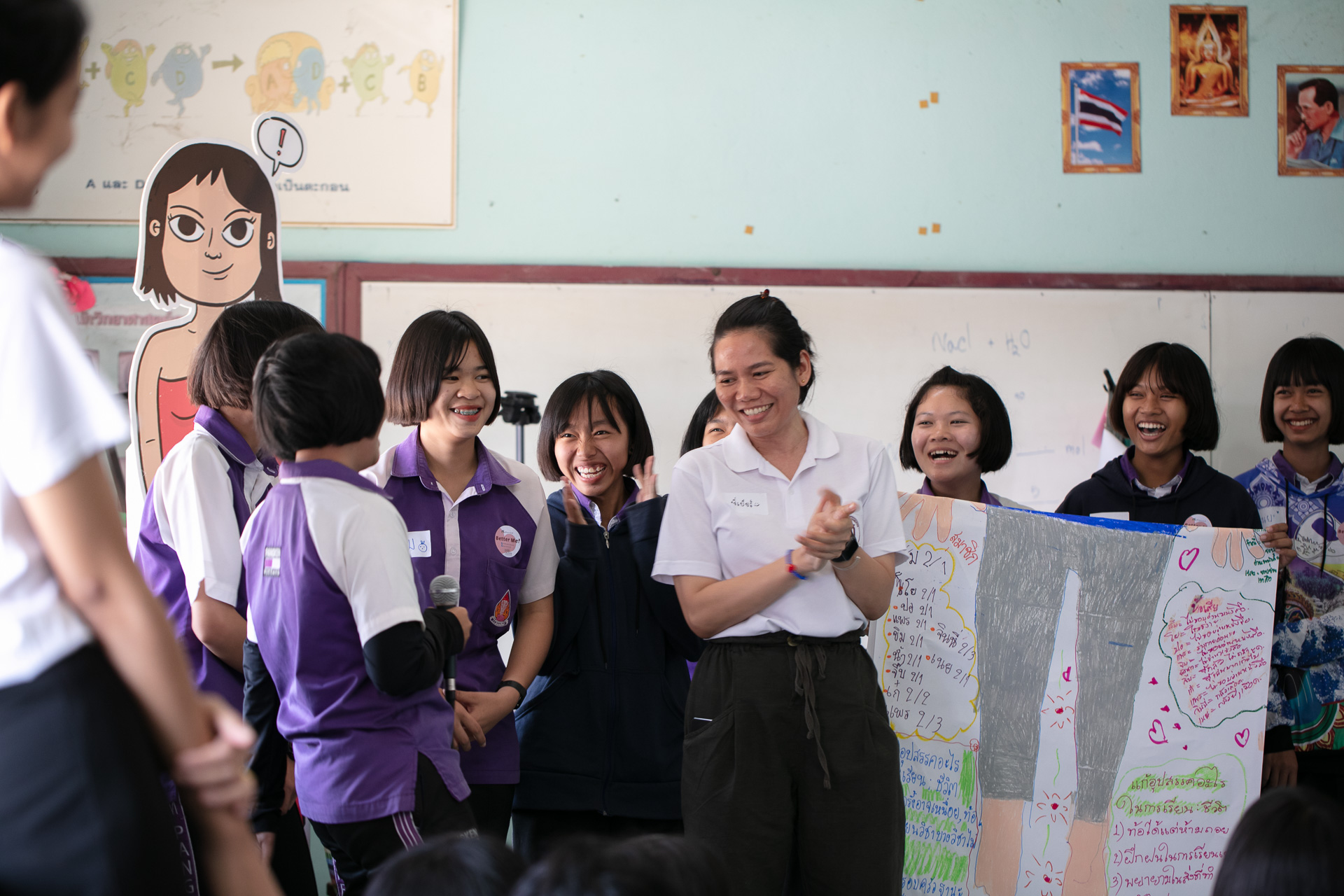 As with our previous experiences in this part of the country, high school girls at the workshops had scant knowledge about what constituted abuse and what rights they had under Thai laws. About half of those we surveyed thought it was ok for their fathers to imprison them if they made a mistake, while another 17 percent were unsure if being locked up was acceptable. It's the sad truth but a reality on the ground in the northeast. At least we felt reassured that they are now more well-versed with women's law and rights in Thailand after the training, and they know the resources they can tap on, including contacting us, should they find themselves in risky situations.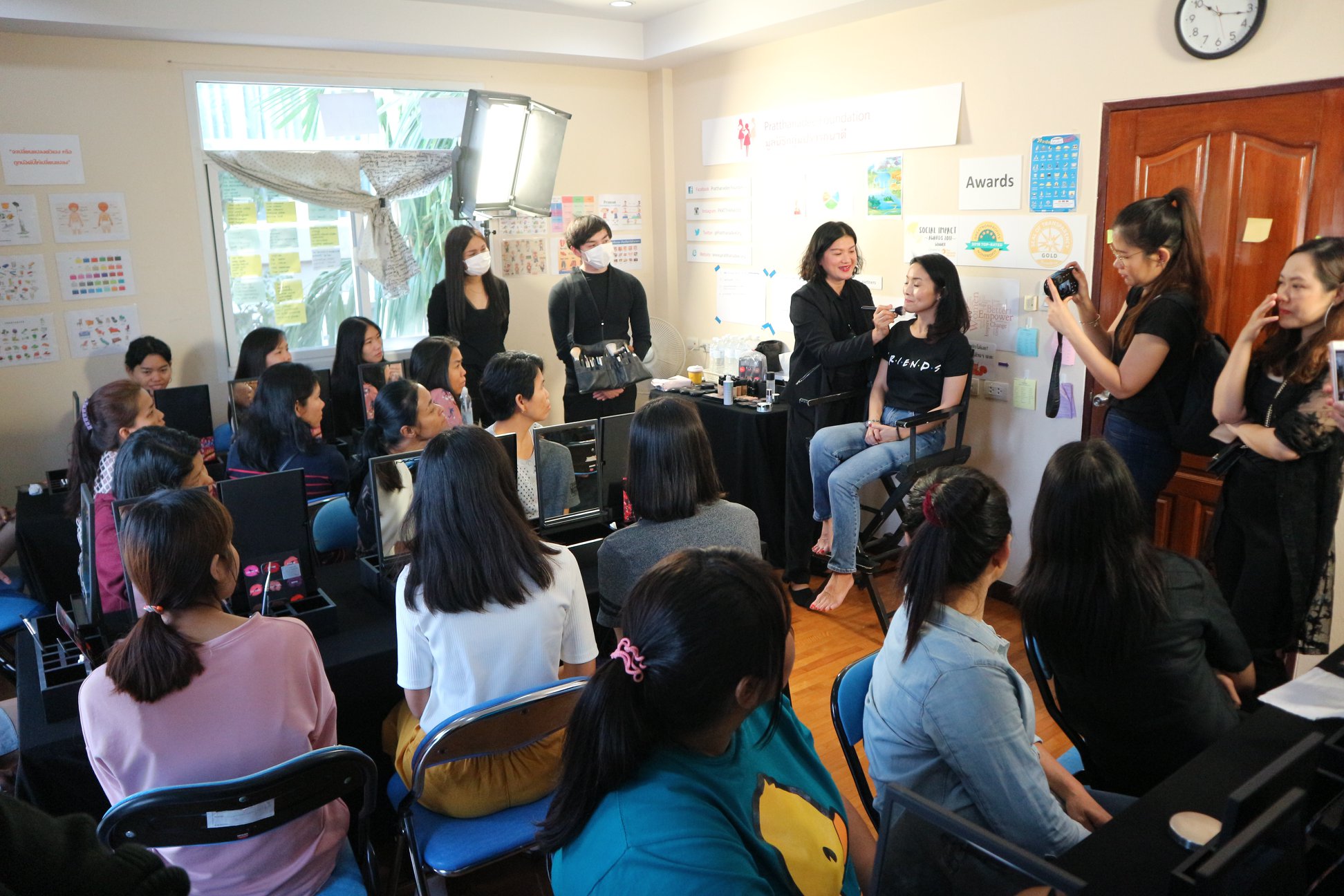 Our students in Bangkok were not left out either of this CSR project by Estēe Lauder Companies. A team of experts from their cosmetics brand M•A•C descended on our office and conducted two days of comprehensive training on grooming and putting your best face forward. The practical hands-on lessons were a great fit for our 'Better Me' curriculum which includes a module on personal grooming. We look forward to many more such projects with them for the rest of 2020.
.