Hi readers,
Did you read Kik's story in December? What did you think? I am so happy for her. Pratthanadee helped me to speak up for myself, get better working conditions and even a pay rise! Now I would like to share my story with you as well.
My name is Kaew and I am 28. I grew up on a farm. We used to live off vegetables we planted. My father would sometimes sell crangon, fish and buffalo.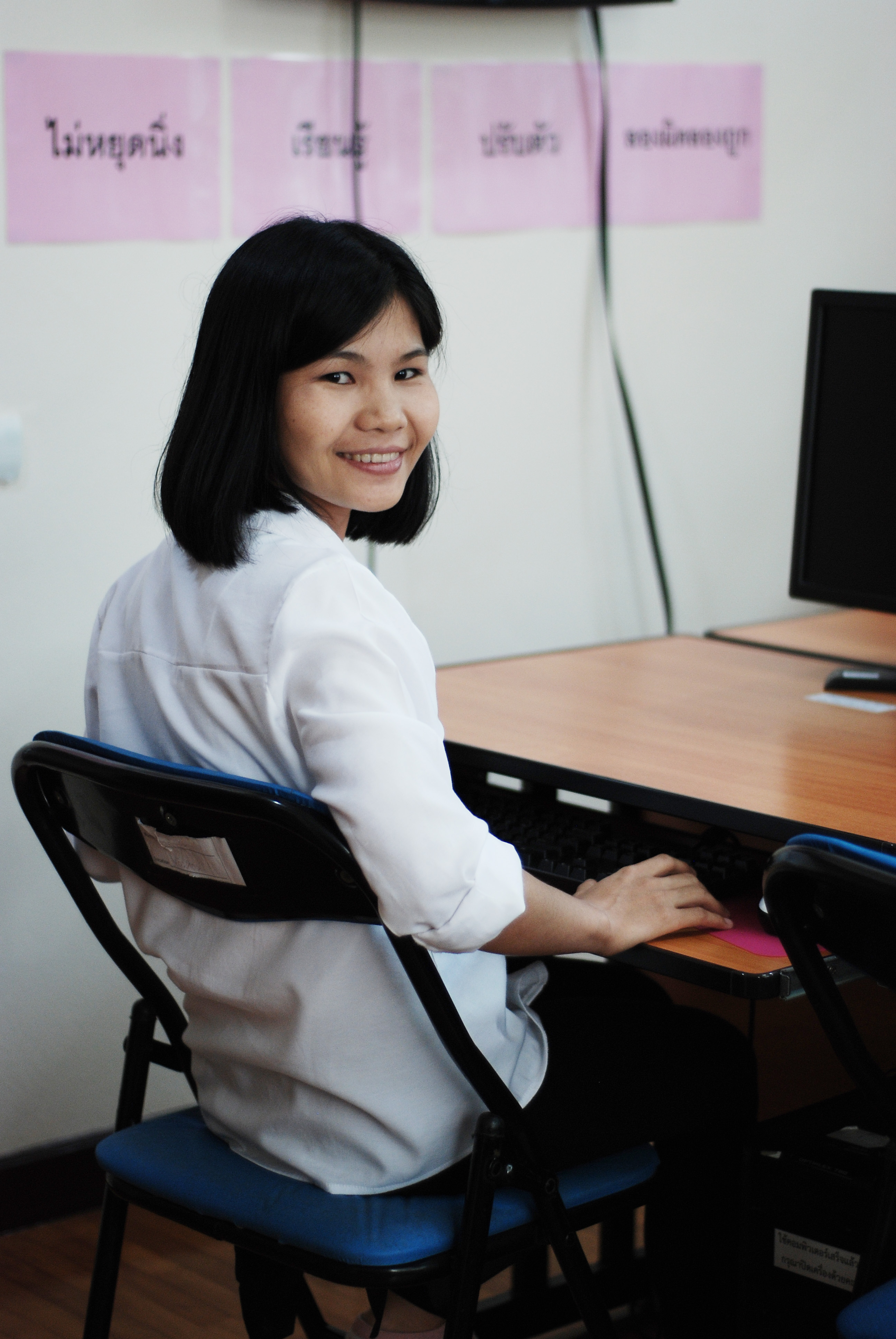 When my cousin died, our family was left with a lot of debt– it was about 100,000 baht (3,000 USD). I could not stay in school. I had to work to support my family to pay the money back. So when I was 11 years old, I started work in a cornfield on the Myanmar border. I earned about 60 baht a day.
This was not enough to pay off the debt, so I moved to Bangkok when I was 13. I got a job and in 6 years, my sister and I managed to pay the debt off for my mother. Ending the debt was the happiest day for us and we felt like our lives could finally begin.
When I found the Pratthanadee Foundation, I was working as a maid for a family from overseas. It was a difficult job and I worked very long hours. It turned out I had to be a nanny as well as a maid. I didn't know how to say no. I knew I should get a higher salary but I did not dare to ask.
I took the workshop 'Dealing with Situations' at Pratthanadee and it showed me how to negotiate my work conditions. I managed to get a pay rise! It made a big difference.
Since studying the Better Me programme at Pratthanadee, I am a 'Better Keaw'! It has made me think like an adult. Before I would just pretend when I wanted to do something, I was scared about saying what I felt in case the other person wasn't happy. Now I can say what I believe and feel happier. It opened my mind a lot.
In the future, I want my own restaurant. Everyone will know it for food from the Karen people on the Myanmar border, especially Somtam (papaya salad) and Pad Kapaw (stir fried meat and basil).
If it wasn't for Pratthanadee, I would still be stuck. I would not have enough money or anything to work towards. I have a dream and a plan now. I am working to get there. Thank you for making it possible.
Keaw
Nan Thin Thin (Keaw)
Pratthanadee's student


*Help us reach our goals in training young women like Keaw https://pratthanadee.org/donatenow/.