Nong first came to Bangkok in 2008. She tried her hand at many things until she landed a job as a massage therapist at a hotel in the tourist district of Sukhumvit. This was the best paying job she could secure to send money home as well as pay off a mountain of debt she incurred in a failed business venture with her ex-husband. Over time, she excelled in her work as she could communicate in English with foreign customers, thanks to her classes at Pratthanadee. She was earning over 13,000 baht a month. This was before the current pandemic decimated the tourist industry and along with it the livelihoods of many like Nong.
To arrest the steady depletion of her savings living in the capital, Nong decided to return temporarily to her hometown, Ubon Ratchathani, in the northeast of the country. However, she soon realised it would be an extended stay when the government announced a ban on travel between provinces after she got home.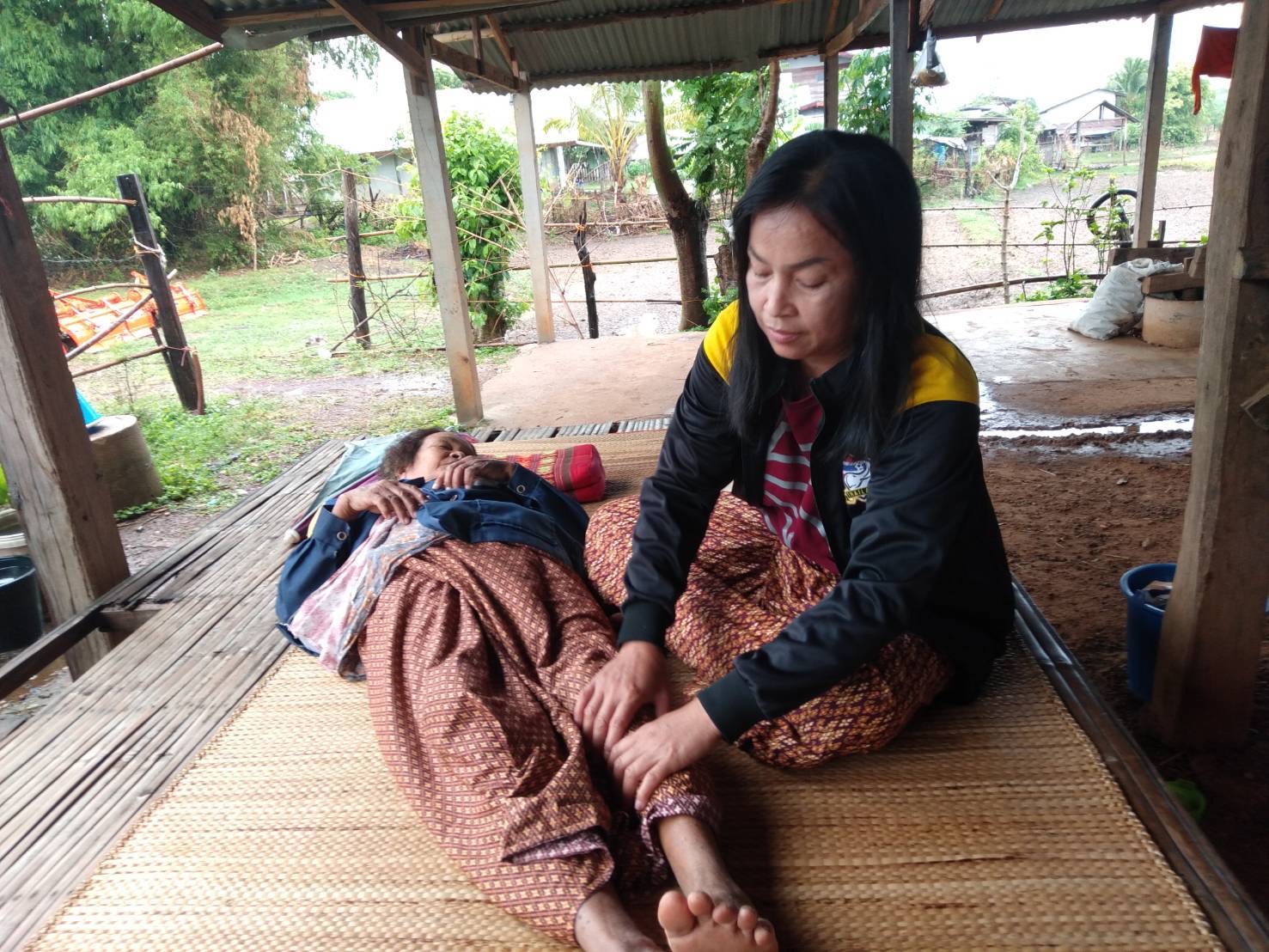 Back in Ubon, Nong was initially not a welcome sight in her village. As she had returned from Bangkok, where most of the Covid-19 infections were recorded, many shunned her. Fortunately, after weeks passed, they warmed up to her again when she failed to show any symptoms of an infection. Nong even managed to draw them to her home to try her traditional Thai massage skills she has honed since 2008. This novel home-based massage service has helped bring in a small income for the single mother of two, who also has to support her siblings and aged parents.
Even though it is unclear when she will be able to return to Bangkok, Nong is already thinking what she plans to do when she eventually gets back to the capital. She is toying with the idea of leaving her workplace for another that is less dependent on tourists and also takes house calls. In addition, Nong wants to sign up as a domestic helper with a maid service app to diversify her income. Speaking with Pratthanadee over the phone, she lamented: "I hope the situation improves soon; I cannot live like this." We hope so too.
By: Yada Chuaychamnak
Edited: Soohow Wong