From 1st July to 30th August 2019, with the financial support of the Irish Aid In-Country Micro-Project Scheme (ICMP), we carried out the project entitled "Empowering Girls in Rural Northeast Thailand to Protect Themselves Against Domestic & Sexual Violence". This training workshop project was conducted in rural schools in Ubonratchathani, Sisaket and Amnat Charoen province in the Issan region of Northeast Thailand. We are pleased to report that we exceeded our target, reaching a total participation of 1,332 girls, while the objective of this project was to reach 1,000 girls. By the end of the project, we were able to help 1,332 girls to gain the skills and resources to deal with domestic and sexual violence within their families and communities, and exploitative and abusive work environments if and when they migrate to the urban centre to find work.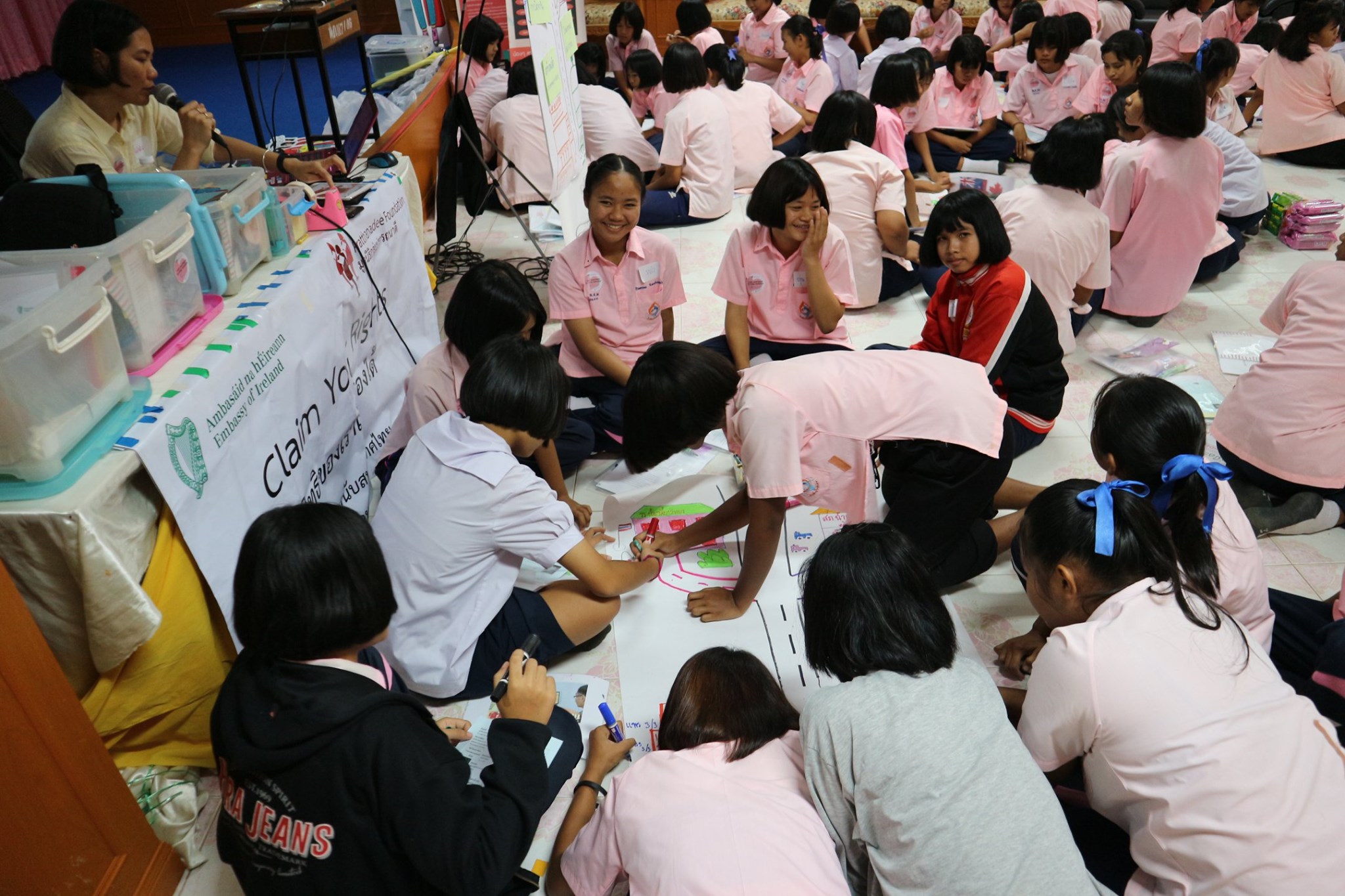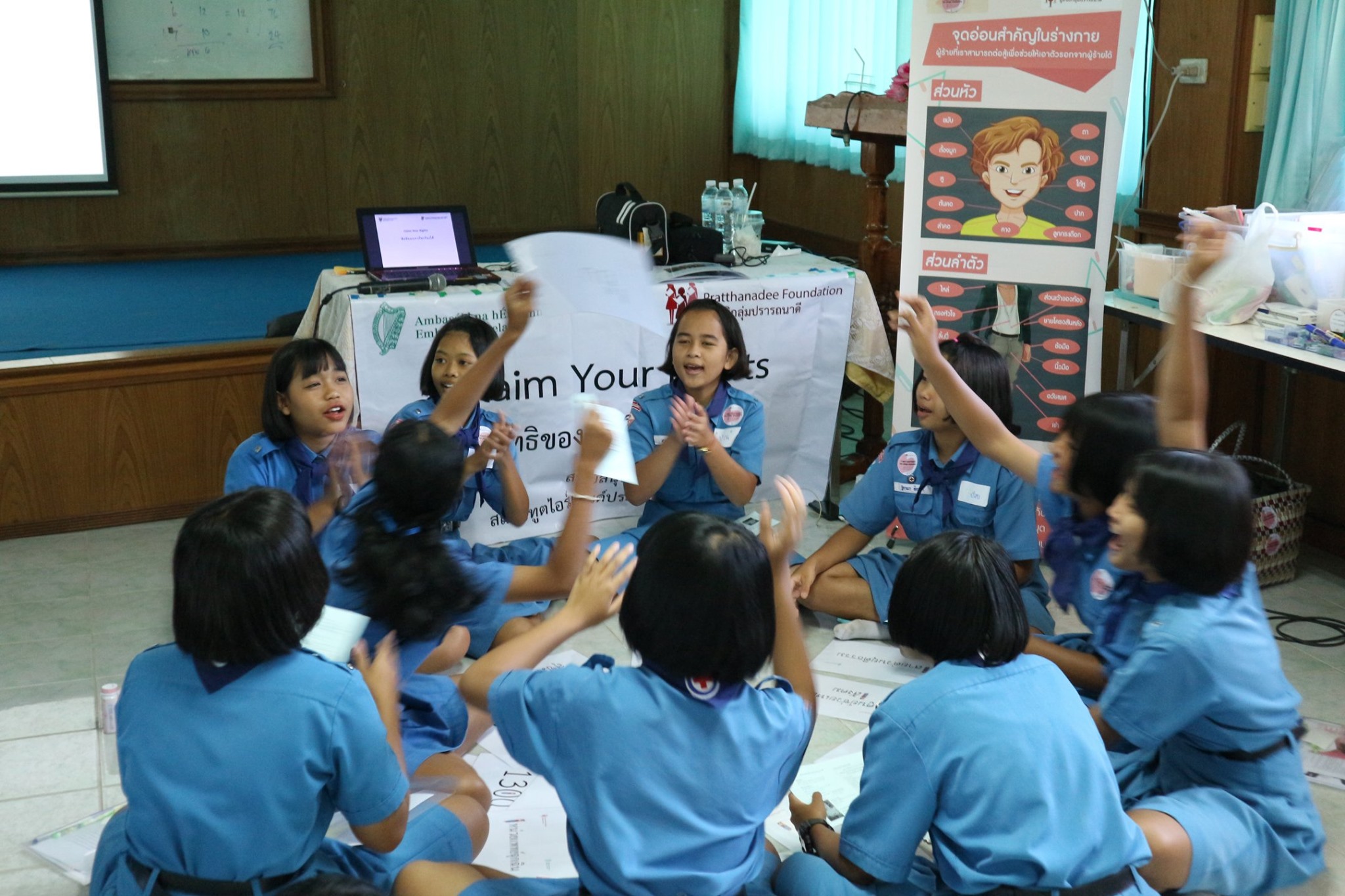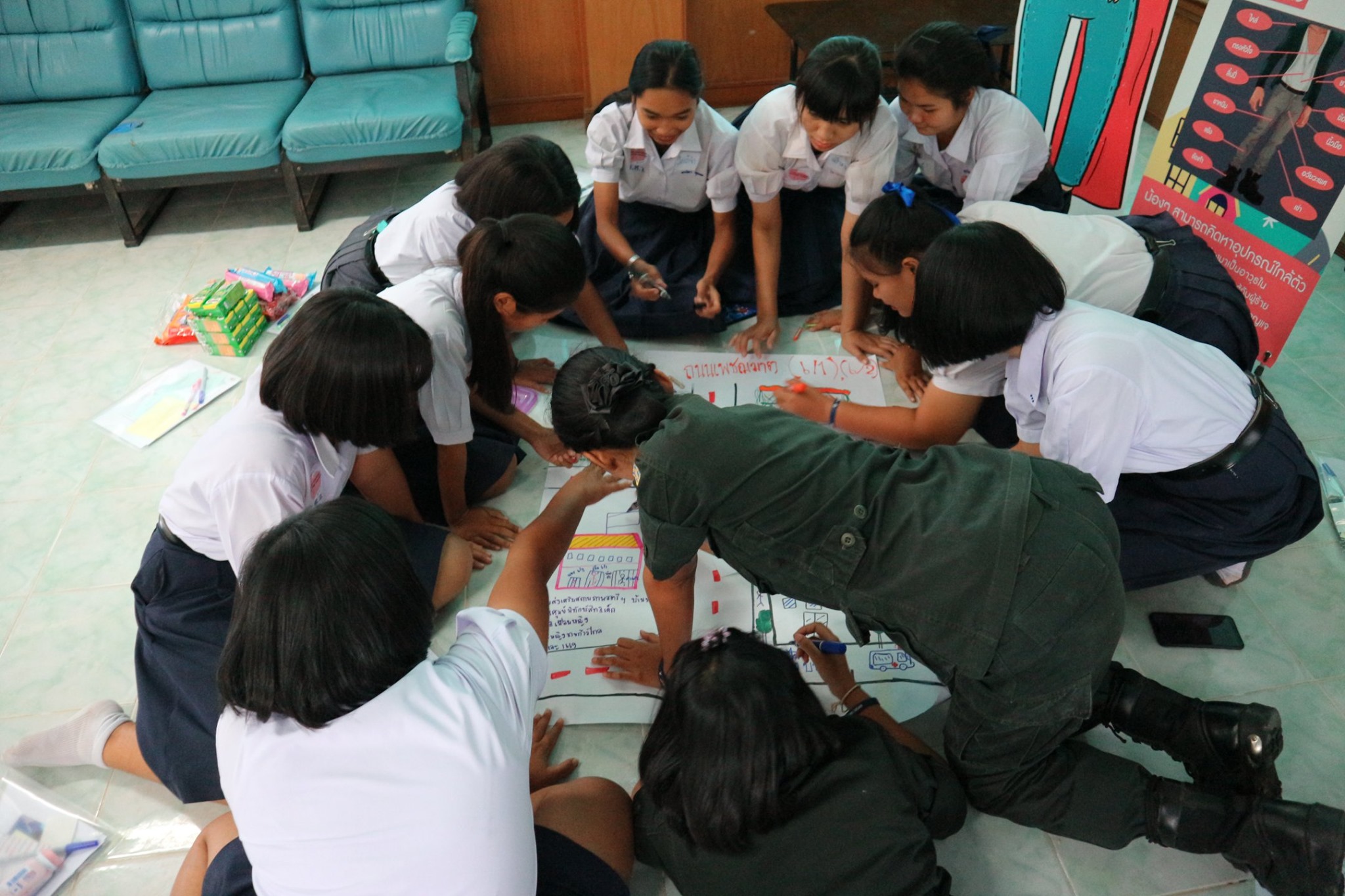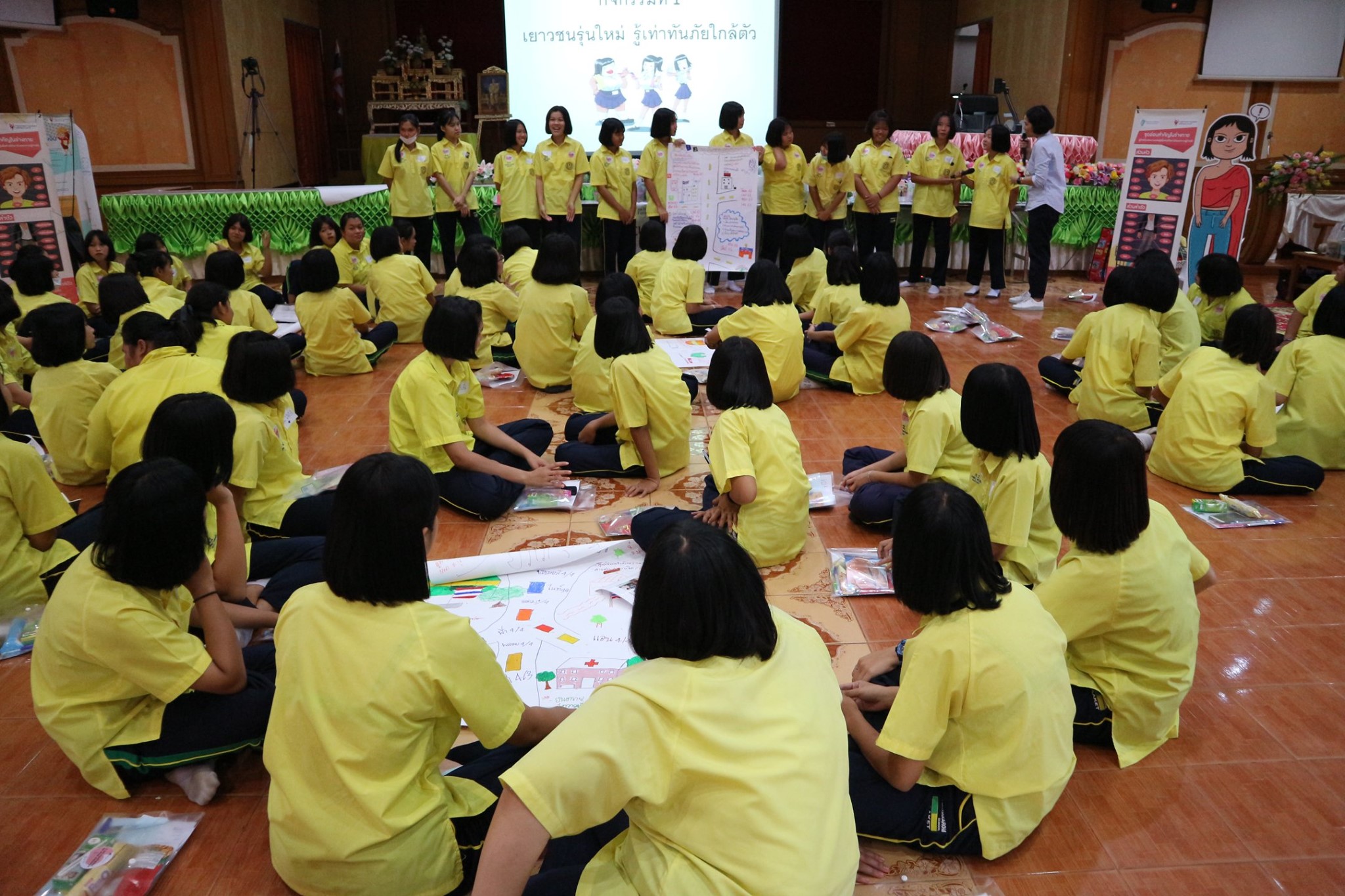 Our workshops provided training in life-saving skills in the following areas: • Awareness and Prevention of Danger: raising awareness of a range of risks (including relationships, harassment, financial dependency, pregnancy, and online grooming), as well as teaching tactics for avoiding these risks and ways of dealing with incidents that may arise. • Girls' Laws and Rights: raising awareness of the existing laws relevant to girls, and the procedures for reporting domestic violence or assault to the police. Additionally, we provided instructions concerning public services available to protect girls. • Basic Self-Defense: training in basic defensive moves, such as wrist-grabs, lapel-grabs, and self-protection while on the ground. • Special consideration was given to key issues within the context of Thailand, including risks on social media (including "online grooming"), taking responsibility for contraception, dangers of unwanted pregnancy and subsequent effect on adult life, unhealthy relationships, domestic violence, and sexual harassment in the workplace or public places. • Apart from life-saving skills, students also gain more confidence by attending the workshop. They learn how to work together in group assignment activities. Our workshop allows each of them to have a chance to speak in public, individually. This helps to create the self confidence needed to speak up and stand out on their own.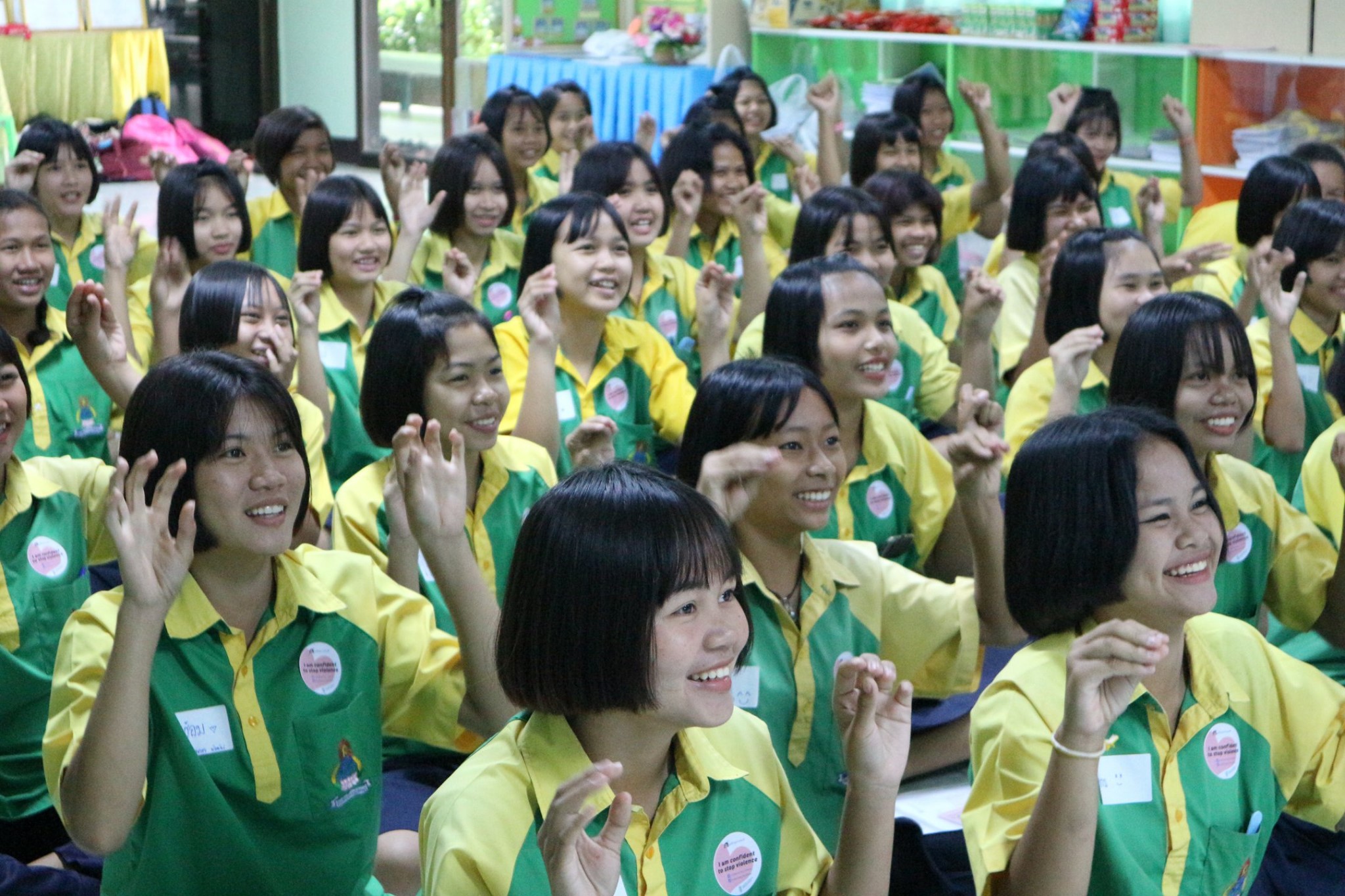 Feedback collected from Participants' notes (translated from Thai): "I learned how to protect myself from danger and how to be strong in dangerous situations. It's the first workshop I've attended where I didn't fall asleep. The trainers were very good at delivering the workshop. I gained knowledge and I had fun. I want you to run this workshop again." "- I learned how to protect myself (that's very important.) – I saved the contact numbers of assistance services where we can ask for help. – The trainers were very good at teaching basic self-defense, thoroughly and simply. – This workshop should be longer. I had a lot of fun." "It's the best and the most fun workshop I've attended. The workshop is interesting, and the content is good. The trainers are lovely as well." "I gained knowledge about how to protect myself from danger, which I can apply to my real life. The workshop gave me knowledge and I had a lot of fun. I will do my best to apply the skills to my life. It's a good workshop. Thank you."
"I love the clapping game because it makes me smile and laugh. I loved it when the trainers showed me how to protect myself from dangers and demonstrated basic self-defense, which I can apply to real life if I ever encounter dangerous situations. Many thanks to the trainers for giving us essential knowledge."
"I have never attended or learned about the workshop on Claim Your Rights before. I'm so happy with this fun workshop and its activities. I hope I have the opportunity to attend your workshop again next time." "I learned about my rights, which I never knew before, and also how to stay safe from danger. I love your workshop. Thanks to the trainers for running this workshop and giving knowledge to us."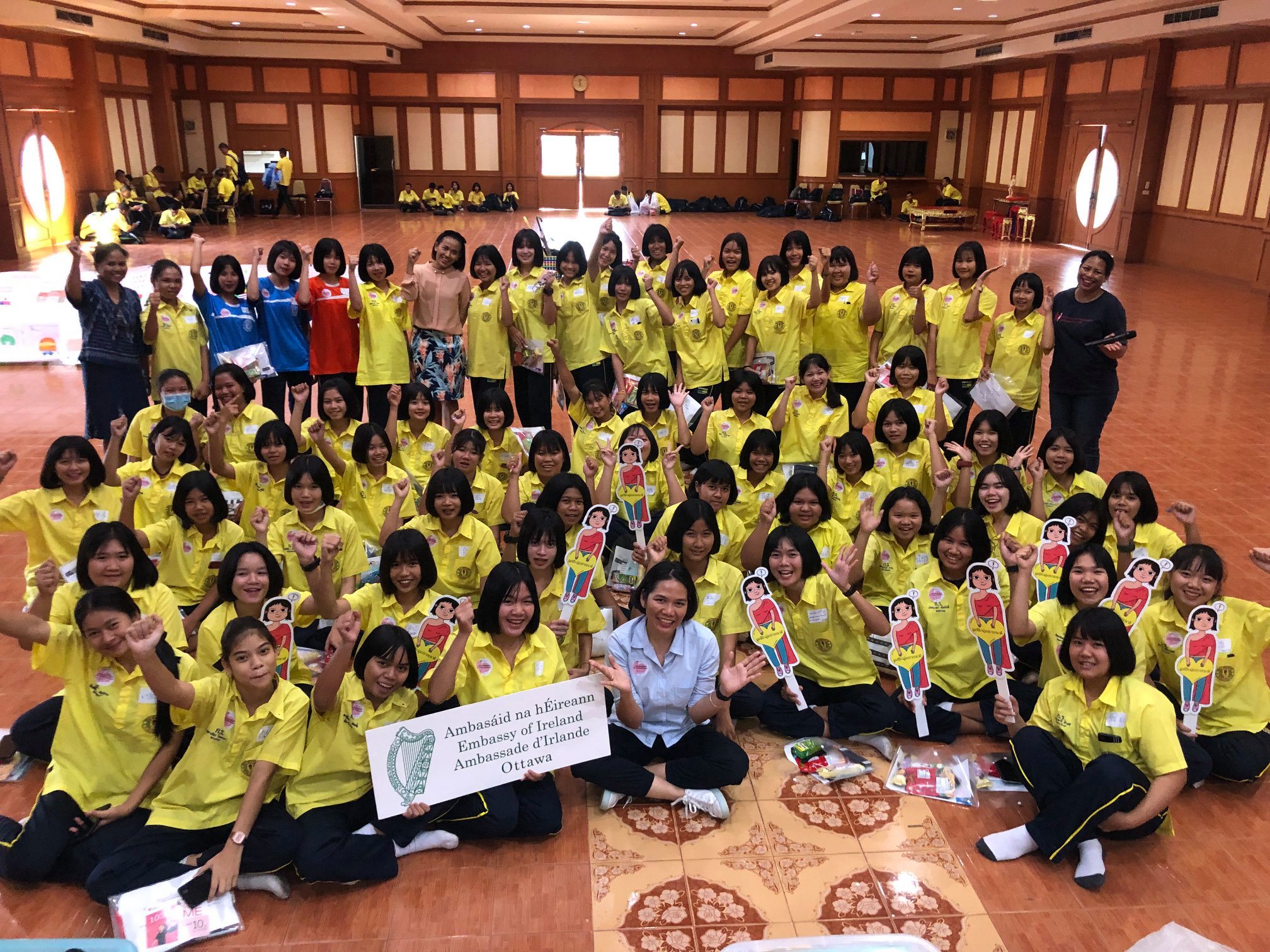 Examples of Knowledge Imparted: • More than 80.9% of attendees highly agreed (5 from 1-5 scores) with the statement: "By participating in the workshop, you have new knowledge and understand more about danger prevention." • More than 60.3% highly agreed (5 from 1-5 scores) with the statement: "After participating in this workshop you have more knowledge and understand more about your rights and the relevant laws if you encounter dangerous situations or actual violence in your life" • More than 76.9% highly agreed (5 from 1-5 scores) with the statement: "By participating in the workshop, you now know some basic self-defense skills, which you can use when you face danger." • More than 64.3% highly agreed (5 from 1-5 scores) with the statement: "You can apply the knowledge and experience from the workshop to real life." • More than 43% highly agreed (5 from 1-5 scores) with the statement: "You feel able to pass on the knowledge and experience from the workshop to people you know."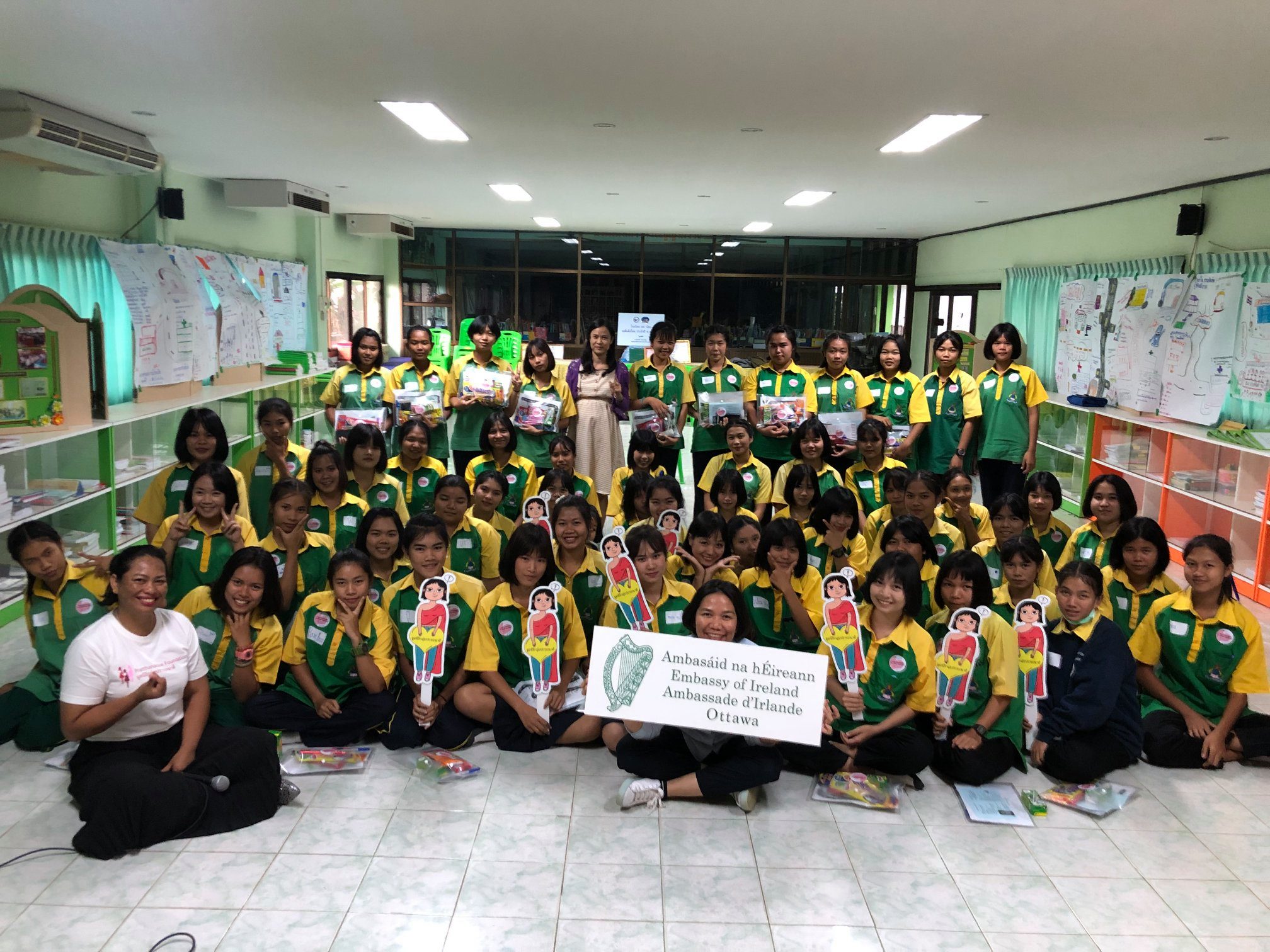 Conclusion The team at Pratthanadee would like to express their sincere thanks to Irish Aid for their generous support of this important project. We are especially grateful for the opportunity to prove our training workshop concept, which we believe has been proven to be a great success. We look forward to expanding the reach of our training into other rural areas in Northeastern Thailand in the near future. We hope that over time this work will enable thousands of girls and women from poor rural communities to build healthier and safer lives for themselves and their families. We further hope that our continued efforts will eventually result in changing societal attitudes about the acceptability of violence against women and girls, and that increased numbers of women and girls will report crimes and seek the help they need.