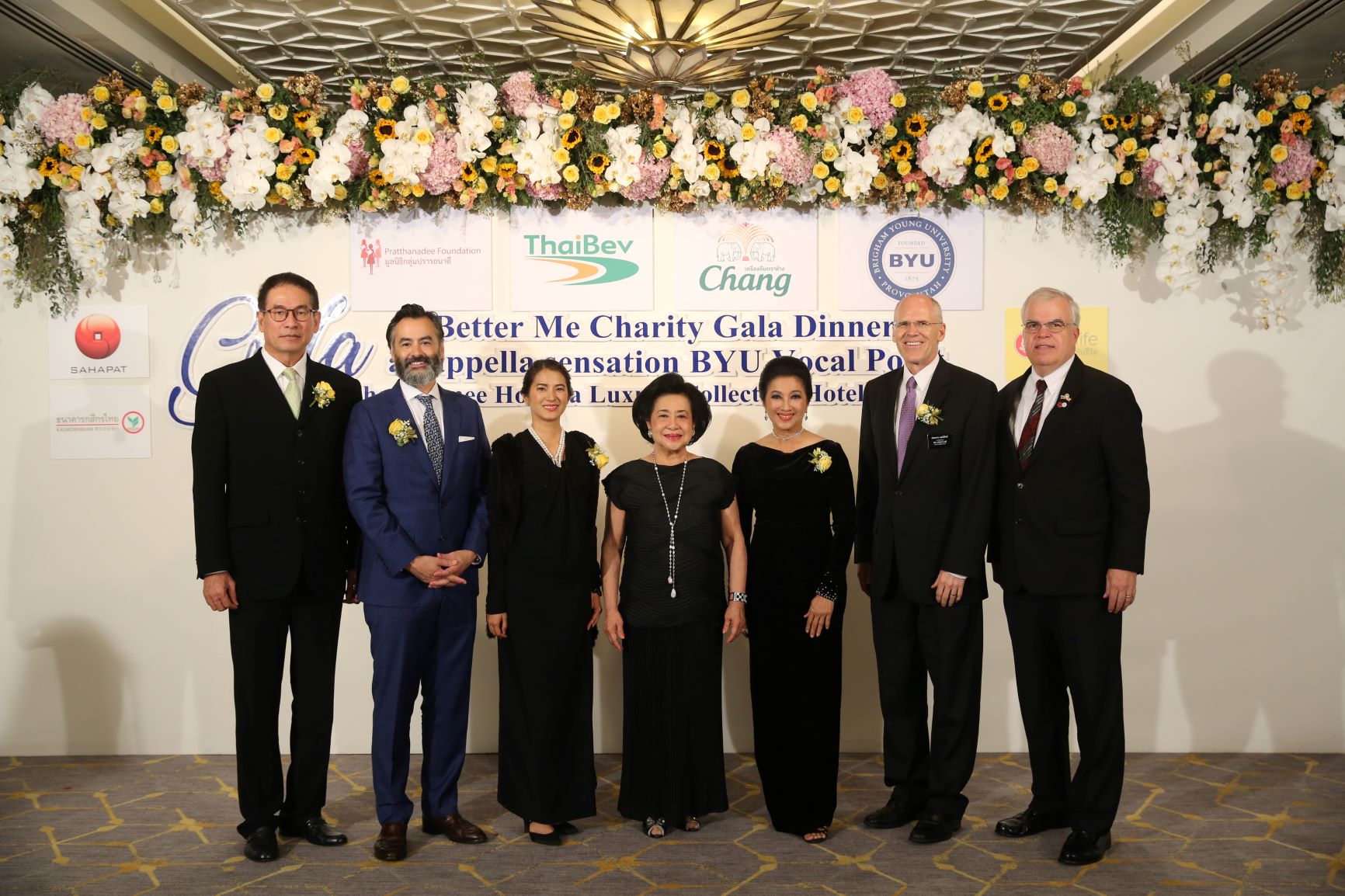 It has been an exciting and definitely entertaining summer for us. The highlight was undoubtedly our event in June at The Athenee Hotel in Bangkok. Together with ThaiBev, we held a sold-out fundraising gala dinner showcasing Vocal Point, Brigham Young University's renowned nine-man a cappella group. Their pitch-perfect performance thrilled the 300-strong audience from the first note to the last.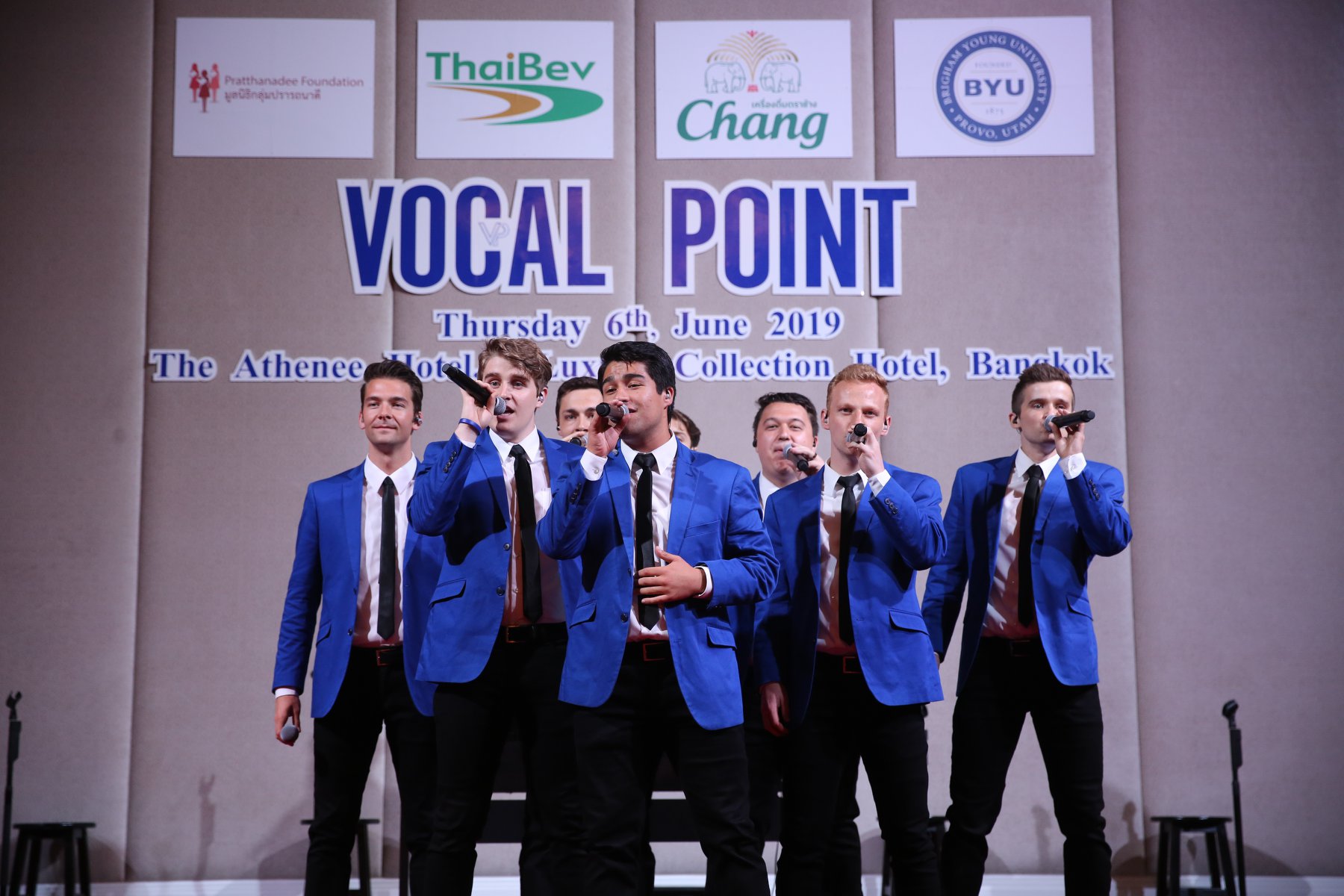 Vocal Point, which to date has racked up over 74 million views on YouTube, impressed everyone with their vocal dexterity, slick choreography and humour. During the 90-minute performance, they breathed new life into well-known hymns and the stellar hits of Stevie Wonder, Earth Wind & Fire, Billy Joel and the like. It was their first international tour, and they had included our city as a pitstop so they could lend their voices to our cause. For that, we are immensely grateful.
During the gala, our chairwoman Khunying Benchapa also lent her sweet vocals to the night in a surprise performance of traditional Thai songs. Hopefully, we will get to see more hidden talents within Pratthanadee's board members in future galas!
 The funds raised from the show will enable us to double our effectiveness in helping underprivileged women and girls in Thailand. For this, we are thankful to all our supporters, staff, volunteers and especially Thai Beverage Public Company Limited. It was ThaiBev's third sponsorship of a Pratthanadee's fundraising gala. The event also owed its success to the following donors: Saha Pattana Piboon Public Company, K. Saipin Phaholyothin, LDS, Dhipaya Insurance Public Company Limited, Krispy Kreme Thailand, K. Tipparat, K. Pichitra, K. Jack, TPY Su, Ambassador Sakthip, Royal Procession, K. Yupaporn Boonked, Baker & McKenzie Ltd. Khun Somporn, Kasikorn Bank, and the Tourism Authority of Thailand.